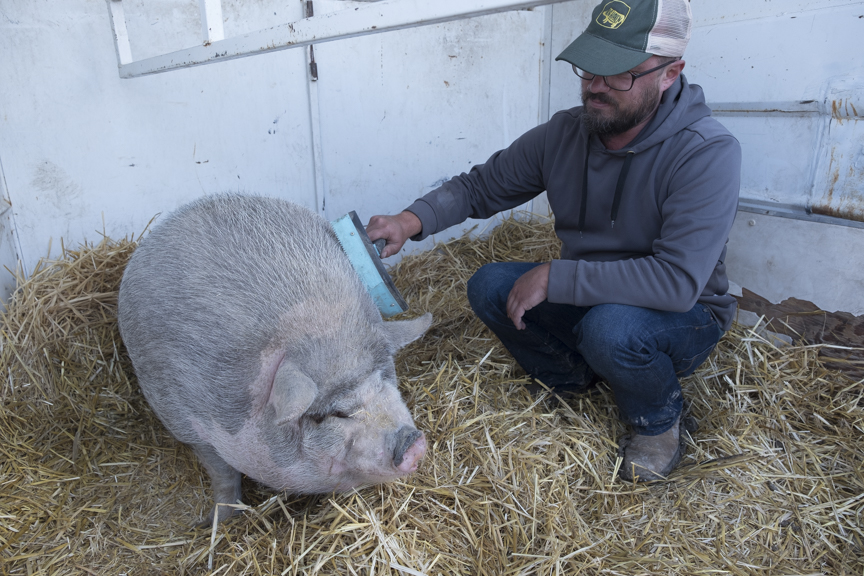 In summer 2018, Hog Haven Farm received a call regarding placement for a pig that had seen gross neglect most of his life. A caring neighbor intervened on his behalf, feeding him meals every day, loving him, and giving him much-needed affection. Sadly, the neighbor couldn't keep Steve or provide the home he needed–so to Hog Haven Farm he came!
At the time, Steve was grossly obese, having been fed an inappropriate diet (though at least his caretaker was trying). He was uninterested in pig food, and was not a big fan of humans, not having positive human contact most of his life. Additionally, his hooves were overgrown and tusks in need of a trim. He was given a spa day to get him on track with mobility (vital for starting a weight-loss journey), and we slowly began the long process of not only physical, but emotional rehabilitation.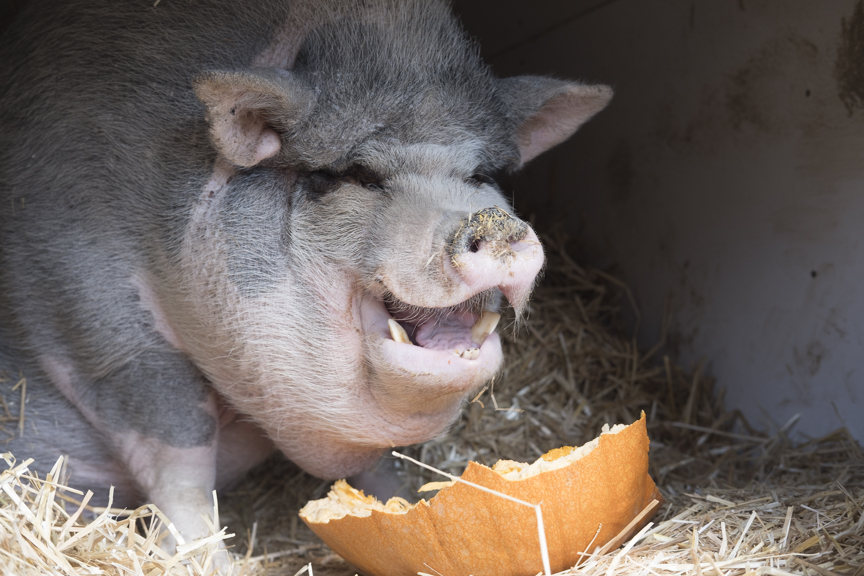 Steve spent the first year at Hog Haven Farm as a solo pig; he is very tough and does not shy away from showing other pigs who is boss! He seemed to enjoy his solitude, though over time became more and more friendly with humans. Even better? Steve was losing weight, and was spending more and more time roaming the property and seeing new pigs in different areas. But after the first year, we never imagined that Steve would make pig friends.
In summer of 2020, things started to change for Steve. One of his neighbors, Magneto, lost his best friend and was grieving; Steve recognized this and would lay next to Magneto through the fence. After observing this new behavior for a week, we decided to put Steve in the pen with Magneto, to see what would happen.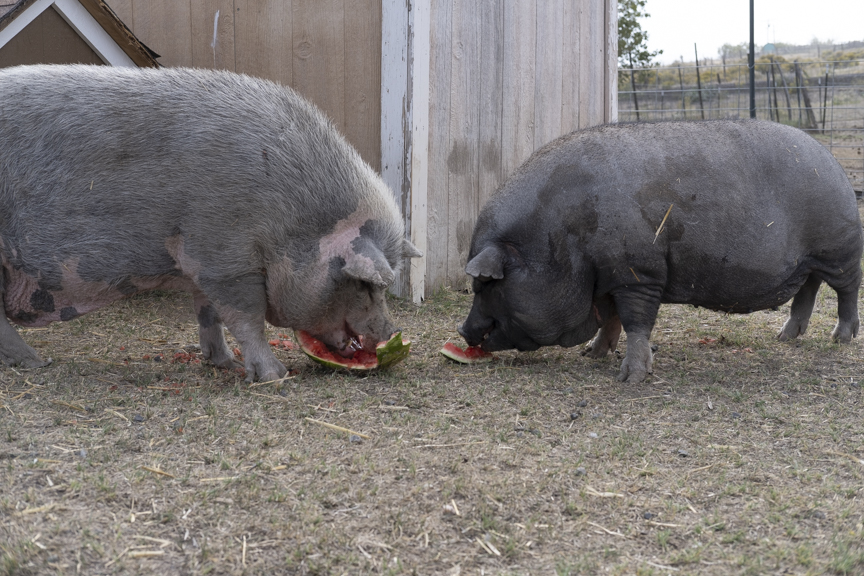 Over the span of a few weeks, Steve befriended the sad Magneto, though they never formed a strong bond that other pigs have. They enjoyed each other's company, for sure, but would not sleep together or cuddle together in the sunshine. We knew, however, that Steve was on track to forming new friendships, and we would let him choose who he wanted to be with!
Magneto found his forever family in September 2020, along with his pal Morrissey, and when Steve's friend headed off, he chose his new pig family right away. Steve has always been around our "rockstar" pigs (Danzig, Sid Vicious and Rudy), and he began spending time inside of their pen! Not even a week after Magneto left, Steve began sleeping with his new pals. When it was time to close the gate after dinner, Steve refused to leave the rockstar pen and head back to his area–he was set with these new pals.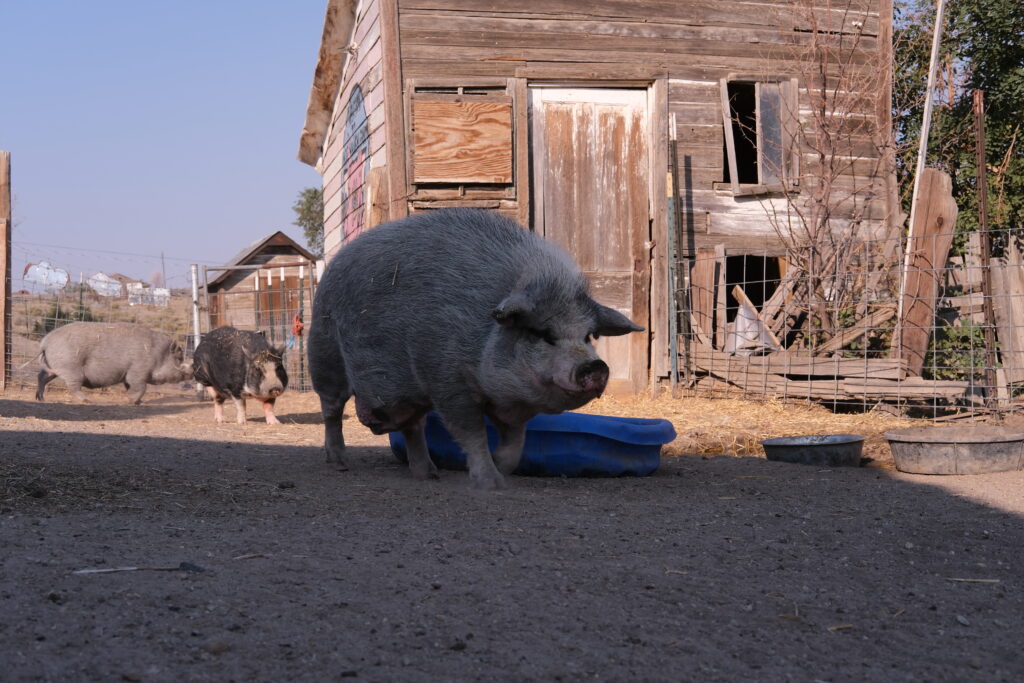 Steve has spent the past few weeks with Danzig, Rudy and Sid, and though he loves venturing out for grazing during the day, always returns to his new pen and new friends at night.
It took two years, but Steve finally found his pig family. Our hearts are full seeing him so happy, and thriving, among companions who really understand him!