Big changes are afoot at Hog Haven Farm! To kick off a new year and a new decade, Hog Haven Farm reorganized its Board of Directors and added important, new subcommittee positions!
We are excited to focus on the growth and expansion at our rescue & sanctuary, to plan exciting new community events & fundraisers, and to keep on saving lives this year. Several of our previous board members are continuing this year, and we have some new faces, too! Say hello when you see our crew at Hog Haven Farm events this year.
Meet our Board:
Heidi Loveless—President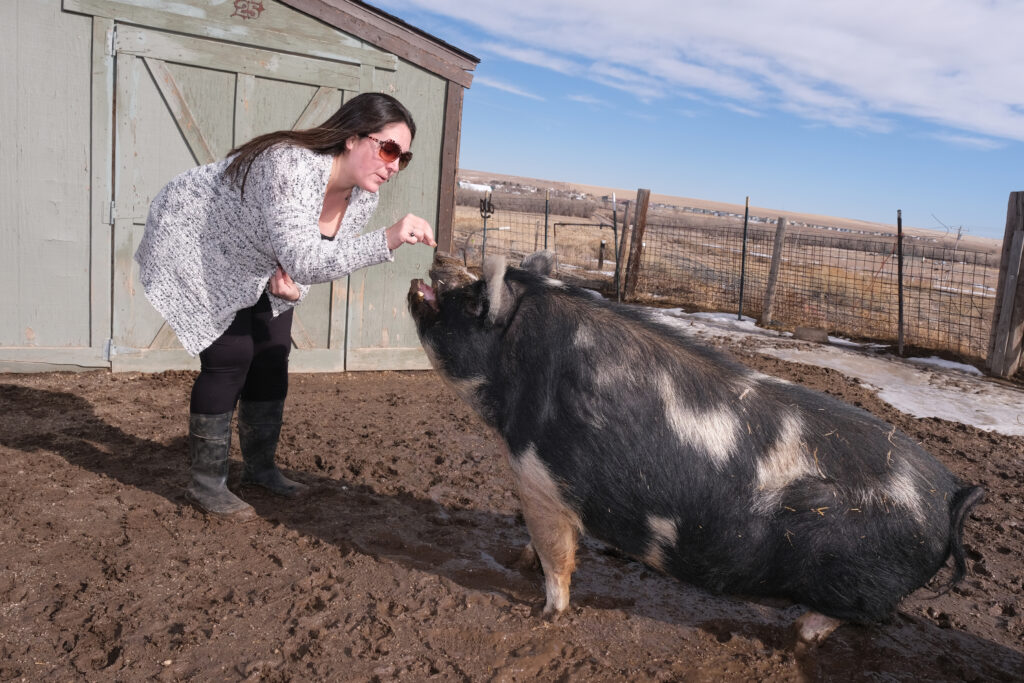 Heidi became actively involved with Hog Haven Farm shortly after its founding, and adopted her second pet pig (Olivia) from us. From attending events, to volunteering at the farm, to assisting with rescue operations and transport, Heidi has been a key figure at Hog Haven Farm. With her husband, Jeremy, Heidi has three pet pigs (Ziggy, Olivia and Rue); when they aren't snuggling the pigs and watching Netflix, Heidi and Jeremy enjoy traveling and the great outdoors.